Mold - The Aftermath of Water Damage
When flooding happens, water damage is the typical occurrence with wet walls, soaked floorboards, soggy furniture, and damaged carpets. When moisture is not effectively removed from your home after a flood, other problems may arise, such as mold development.
Mold loves moisture and when enough moisture is left in your home after a flood, mold will grow. After water damage, you can usually find mold growing in places that you can't easily see, such as under carpets, inside walls, and other hidden areas in your home where water or moisture are present. Removing the mold is just as important as water damage restoration, but it is no easy task.
In order to properly remove traces of mold growth in your home, you must first locate the source of water. Indicators of mold growth include a strong musty smell, black and green spots, and if not found quickly, the mold can cause allergic reactions such as itching and respiratory issues. Since mold can hide in places that you would not think to look, you may not be able to locate it on your own fast enough.
What to Do When You Suspect Mold Growth in Your Home
If you believe mold is growing in your home after you've had water damage, contact a professional mold remediation company to handle the problem. Mold can cause serious health problems and if you are not equipped with the right tools and skills to effectively remove all traces of mold, the problem will persist.
For mold remediation and removal in the areas of Durango, Farmington, Cortez, and Pagosa Springs, Best Cleaning & Disaster Cleaning Restoration Services is the company to contact. Aside from mold removal, we also handle water damage restoration, disaster restoration, and fire restoration.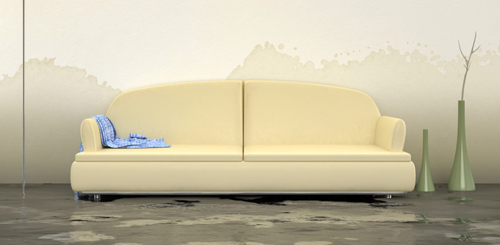 Contact Us for Mold Remediation Service in Durango, Farmington, Cortez, and Pagosa Springs
Don't wait for family members to get sick from hidden mold left by water damage. Contact us online or give us a call at 970-235-9151 so we can help you remove all traces mold in your home quickly and effectively.