Automotive Carpets & Upholstery Cleaning in Durango
When you own any vehicle, you take on a lot of responsibilities. That includes keeping it clean. At Best Cleaning & Disaster Restoration Services, our cleaning experts provide automobile carpet and upholstery cleaning services that will leave the interior of your car looking and smelling like new.
From compact cars to upsized RVs, our team is properly qualified and experienced to clean all types of automotive carpets and upholstery. Whether you need a quick spot clean or a thorough deep clean, we are able to adapt our services to your specific needs and preferences. Call us at 970-235-9151 or click here to get the best automobile carpet and upholstery cleaning services in Farmington, Durango, Arboles, Mancos, and other cities we serve within the Four Corners Region.
Professional Upholstery Cleaning by Best CDRS
We take special precautions to guarantee that your vehicle's carpet & upholstery is not damaged throughout the cleaning process. Some of the benefits involved with cleaning your car's carpets & upholstery include:
Increase the lifespan of your carpet.
Remove bacteria and allergies from your carpet.
Clean up any spilled beverages and food.
Avoid permanent damage.
Boost the value of your vehicle.
Save your time.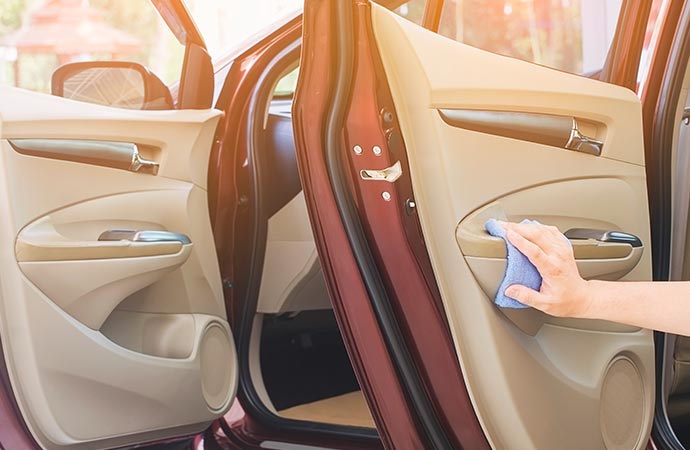 Book Your Appointment to Experience Professional Carpet & Upholstery Cleaning in Farmington & Cortez
Don't let dirt and stains damage the look of your vehicle's carpets and upholstery any longer! Our skilled staff is committed to offering the best service and utilizing cutting-edge technology to restore the appearance of your carpets and upholstery. Call now 970-235-9151 or contact us online to schedule your cleaning appointment for your vehicle at one of the cities within our service area.