Disaster Restoration Plan for Properties in the Four Corners Region
Every disaster is different. In the same way, the road to recovery is different for every property and property owner. At BEST Cleaning & Disaster Restoration Services, Inc., we understand this, so our company comes up with a customized disaster restoration plan for every property we handle.
Custom Disaster Restoration Plan by Best CDRS
Restoring a property after a disaster or accident, takes some time. However, some things, like the safety and comfort of your family and staff, can't wait. As such, BEST CDRS has made it a point to come up with a custom disaster restoration plan that will return your property to its pre-disaster form in the shortest time possible. The plan considers the following factors:
Centered on the economic recovery of your property
The key personnel in charge of the restoration functions
Company system details and regular testing and backups
Resources for restoration, such as equipment and materials
Our company does a thorough survey and assessment of the damaged property before every project, in order to make sure that we've taken all relevant factors into consideration before creating a finalized restoration plan.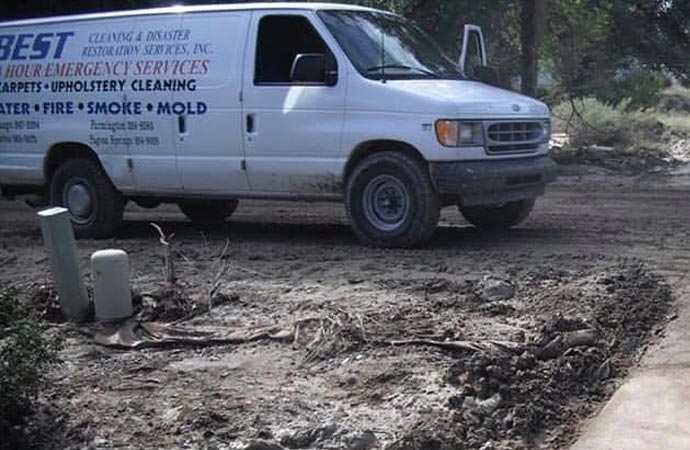 Contact Us for Disaster Restoration Plan for Properties in the Four Corners Region
Contact BEST CDRS today and spare no time in getting your home or workspace back to pre-disaster form. The sooner you contact us, the greater chance we have of lessening the damage done to your property and belongings. Our highly trained professional cleaners and restoreration professionals have been helping property owners in the Four Corners region for more than 20 years now. In that time, we've restored hundreds of properties that have incurred water damage, fire damage, storm damage, or have served as the site of a biohazard spill. Call us today at 970-235-9151 and let us plan your path to full recovery as soon as possible.