Disinfecting Services in Durango, Farmington, Cortez & Pagosa Springs
Get help NOW!
---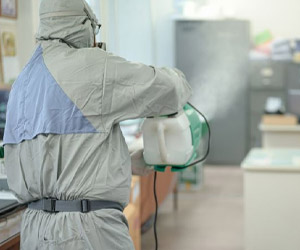 The whole world is in deep long prayers to fight against the current global which has traumatizing a lot of people physically and mentally healthy. But there many more viruses such as SARS, swine flu, the novel coronavirus (COVID-19), and other bacterias that worry every family and individuals worried. Right now the annual COVID 19 cases are only escalating. We have to take strict precautions more than ever in our life and keep ourselves protected from such a dreadful virus that is responsible for countless well beings/deaths.
We need to disinfect everything we bring for our daily life use but most importantly we need to apply this method for our house and business premises. Luckily for us, we have brave experts who take great responsibility in disinfecting your houses in Durango, Farmington, Cortez, Pagosa Springs, Lewis, Marvel, and many more areas.
If you want to protect the life of yourself and your loved ones then give us a call today
970-235-9151 and our customer care will dispatch a team right away to your house.
Disinfection Service Experts
The Best CDRS bravest disinfecting service crew has had several successful wars against several viruses for many years now. Our experts are licensed, well-equipped, and get the job done in the most effective way possible. It gives you and your loved one's peace of mind and ensures your home the best protection against all sorts of dreadful viruses. All you have to do is give us a call today 970-235-9151 and our friendly customer care will let our experts know about your situation.
How Do Best CDRS Protect Your Home/Office
Best Cleaning & Disaster Restoration Services provides sanitization using EPA registered disinfectants that are applied following CDC approved protocols. Our specialists wear special hazmat suits while disinfecting your house to avoid getting themselves contaminated or spreading more bacteria. We work closely with our customers to identify which areas need disinfecting the most and put special attention on those.
We are equipped with powerful dispersal technology that allows us to apply disinfecting agents properly on all surfaces. We disinfect commonly used areas first like bathroom and sinks, doors, doorknobs, toys, books, tables, chairs, common household objects, and other surfaces that are frequently touched.
We then move our attention to thoroughly clean and sanitize narrow corners present in your building because bacteria and fungi are most likely to accumulate in these places. We implement our practice of disinfecting according to CDC guidelines to ensure the most clinically clean environment possible and promote hygiene.
Procedures We Follow To Disinfect Your Home:
We use EPA registered disinfecting agents
We follow the CDC recommended guidelines
We follow safety protocols like wearing hazmat suits
Our disinfectants do not leave behind visual residue
Our sprays and chemicals are non-allergic
We use non-flammable substances