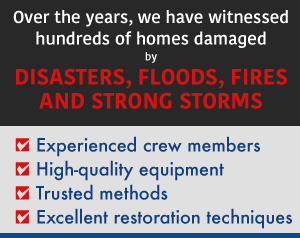 Get help NOW!
---
Duct System Smoke Removal Service in Durango, Farmington, Cortez, and Pagosa Springs
After a bad fire, one of the things that's most difficult to remove is the scent of smoke. The residual smoke has an uncanny ability to travel throughout the entire building and it can even remain in your air ducts and ventilation system.
At Best CDRS, we have professionally trained and equipped our crew to effectively penetrate even the toughest cracks and surfaces in order to successfully neutralize and completely remove smoke and soot odors. We have a smoke removal and fire cleanup process that includes utilizing chemicals that are more than capable of removing even the most troublesome smoke stains, flood debris, soot and even water damage, so that the damage won't have any time to become permanently stuck in your heating, ventilation and HVAC systems.
Our restoration technicians are more than capable of drying, cleaning and treating your HVAC systems with filtration equipment, and we can offer you a variety of smoke and odor removal services, including duct cleaning so that you and your family can breathe in healthy air, for a happier and more comfortable home.
We will fully:
Clean the ducts in your air duct system
Clean air ducts starting from the grill, main component, blower fan, coils and drain pan
Repair and seal the duct work, as well as add insulation so that you can avoid any air leaks
Decontaminate and sanitize your duct work and ventilation system
Contact Us for Duct System Smoke Removal Service in Durango, Farmington, Cortez, and Pagosa Springs
With our smoke and odor removal services, you are assured that you'll get superior air quality so that you and your home or business can begin with a fresh start. If you would like to avail of our services, call 970-235-9151 today. You can be sure that at Best Cleaning & Disaster Restoration Services, our primary concern is quality and your safety. We also offer other services for citizens living in Four Corners Region (in Cortez, Durango, Farmington and Pagosa Springs), or in the surrounding area, such as upholstery cleaning, mold remediation, biohazard cleanup and natural disaster restoration services, for starters. You can visit our contact page if you have any more questions or details you would like to discuss.