Fire Prevention Services in Durango & Farmington
Many thousands of homes and businesses are affected by fires each year, resulting in injuries and property damage. Help prevent those accidents to family members, employees, and visitors, as well as costly damages and potential fines, by developing a fire prevention plan.
Best Cleaning & Disaster Restoration Services Inc. can assist commercial and residential properties with equipment and procedures to manage fire prevention, as well as restoration projects. When it comes to dealing with any possibility, we can develop a proper fire prevention plan for your building. We provide our services in Durango, Farmington, Cortez, Pagosa Springs, and other service areas, call 970-235-9151 to schedule an appointment.
Importance of A Fire Prevention Plan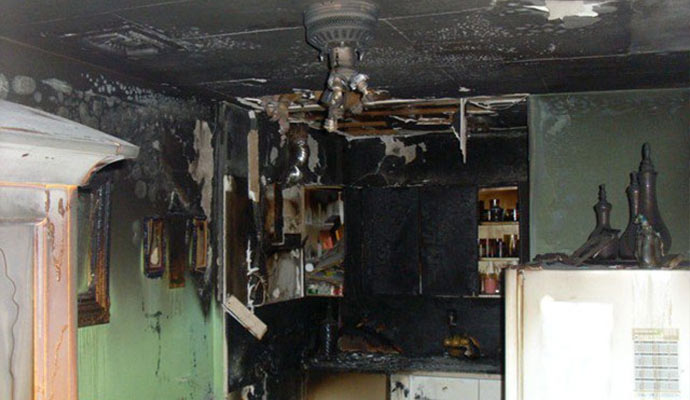 Recognize Fire Hazards: The first step in developing a fire prevention plan is to identify potential hazards. Fires can't start until there's a source of heat and something to burn. Anything can catch fire if there is enough heat present. This is why it's important to hire a professional!
Injuries: Physical trauma and fatalities can happen if there is no fire prevention plan in place. Fires are chaotic events, and if procedures aren't established, things can quickly spiral out of control. Develop a plan today to reduce the chances of injury or death.
Create Fire Emergency Response: Build a team that has been trained in fire emergency procedures, and is willing to enforce fire safety and prevention measures throughout the building. During a fire emergency, team members will assist others and direct people to safety.
Preventative Maintenance: Quality inspections, safety testing, and repairs to fire protection equipment are provided by a licensed and certified fire prevention company like us.