Carpet Odor Removal in Durango, Cortez & Farmington
The carpet at your home or office will absorb odors easily. Whether caused by tracked dirt and debris, food odors, or an "accident" by a beloved pet, the best way to neutralize the smell is with an immediate reaction. At Best Cleaning & Disaster Restoration Services, our IICRC-certified floor cleaning professionals can deodorize your carpets and remove unwanted remnants of pet urine, food particles, and more from your property in Cortez, Pagosa Springs, Durango, Farmington, and other cities within our service area in the Four Corners Region.
To address the removal of odors, our cleaning experts have devised a thorough & time-tested cleaning process that includes a "deep rinsing" of the impacted area. Using this hot water extraction process will eliminate the source of the odor by flushing out the odor-causing contaminants & enzymes from your carpet fibers and treating the carpet with a topical deodorizer. In the case of pet urine, our crews have the experience, expertise, and equipment to provide sub-surface odor extractions with our truck-mounted cleaning system. We can even clean the carpet pad & carpet backing or seal the subfloor to eliminate odors. To secure our services at your property in the Four Corners Region, call 970-235-9151 or simply click here to schedule an appointment ASAP.
Best Deodorizing Treatments
Once we clean your carpets, some of the most popular deodorizing treatments available to prevent the odor from returning include:
Enzyme Treatments Used to address organic odors like pet urine, these enzymes digest odor-causing organic materials.
Anti-Microbial Treatment These treatments kill odor-causing bacteria to eliminate the smell. Most anti-microbial treatments leave a residue that works over time.
Oxidizers Eco-friendly and effective for organic odors & smells caused by microbial organisms, oxidizers work by transferring oxygen to the odor-causing substance that burns up odor-causing molecules to eliminate the smell.
Masking Agents Some deodorizers mask offending odor molecules & hide them from your nose by replacing them with pleasant scents like vanilla, peppermint, cherry, or lemon.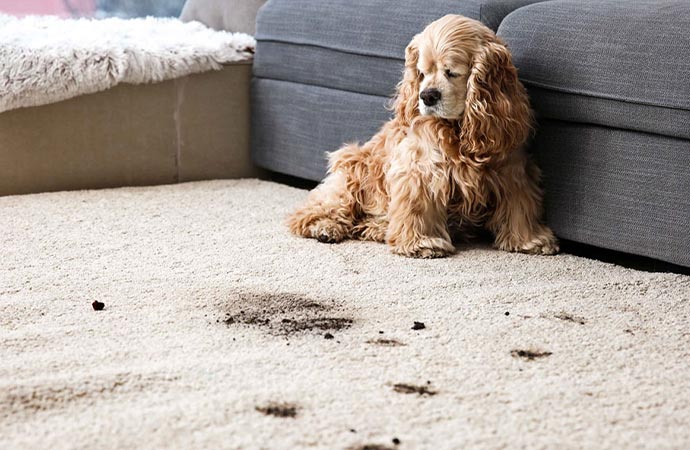 Trust Our Carpet Odor Removal Services in Farmington, Cortez, Durango, & Pagosa Springs
When your indoor air is overrun by unwanted odors, rely on our IICRC-certified carpet cleaning experts from Best Cleaning & Disaster Restoration Services to step up with top-notch carpet odor removal services to correct the situation at your home or office in Durango, Farmington, Pagosa Springs, Cortez, and other cities across our service area. To learn more, call us right away at or click here to schedule carpet odor removal services ASAP at your property in the Four Corners Region.