Certified Industrial Hygienist in Durango and Farmington
Mold is often a tiny organism that may look harmless, but if it is allowed to spread, your property and health are in serious trouble. Mold spores are known to be the common cause of allergic reactions and asthma attacks, and their presence can weaken the structure of your building. By hiring Best CDRS, we can handle mold removal the right way, and by inspecting and testing the mold, we can ensure that it will not come back anytime soon.
Best Cleaning and Disaster Restoration are not industrial hygienists. During mold testing, we work with hygienists to remediate mold that is found in the house or business. Industrial hygienists will inspect the mold area and complete the testing. After that, Best CDRS will stay a step ahead to remediate the mold, making sure your property is safe.
When you need our certified industrial hygienists for mold remediation services in Durango, Farmington, Cortez, Pagosa Springs, Lewis, and many more areas, contact us or call us at 970-235-9151 and ask about our free estimates.
Why a Certified Industrial Hygienist from Best CDRS?
The importance of contracting a certified industrial hygienist to determine a workplace hazard can't be understated. An analysis by Best CDRS could help you with the following:
Industrial hygiene impacts insurance costs, injury claim volume, and employer healthcare options. It helps to limit your medical expenses.
Cleanliness and safety improve physical and mental health and boost productivity.
Saving your money from workplace injuries and illnesses can strengthen and grow a business.
Safety, cleanliness, and other positive factors in a workplace environment attract quality employees and job-seekers.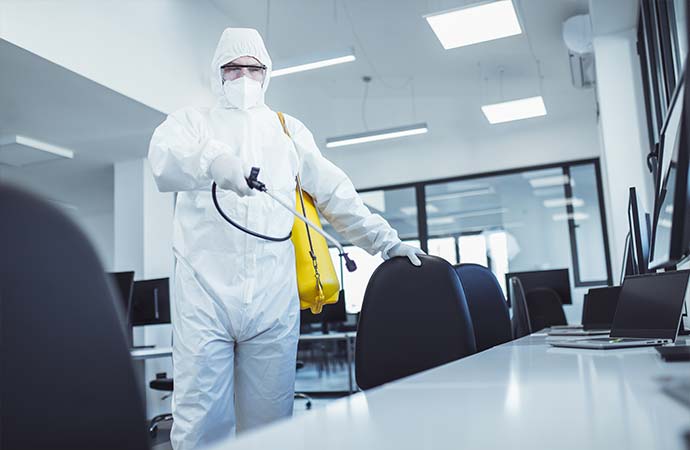 Trust Us for a Certified Industrial Hygienist
We will remediate mold from your home or commercial property so you don't have to worry about spreading viruses and other bacteria. Contact us at Best Cleaning & Disaster Restoration Services or call us at 970-235-9151 in your Colorado area.