Tree Damage from Storms in The Four Corner Region
Falling tree limbs can cause serious alarming damages to your home or business property in Colorado. It's very common to witness falling trees or debris during a storm or flood attack. So what do you when you face such a situation?
Our company loves to deal with severe pressure from any sort of natural disasters. This is because we want to take the best care of our people living in Durango, Farmington, Pagosa Springs, Cortez, Bloomfield, and other service areas surrounding the Four Corner Region. All you have to do is give us a call at 970-235-9151 and our emergency crew will be deployed right to your home or business property.
Damages Done By Fallen Trees
Here are some of the most common damages done by fallen trees in your home:
Damaging your Roof Shingles
Window Damage
Branches that can enter your home and damage your valuable belongings in that particular area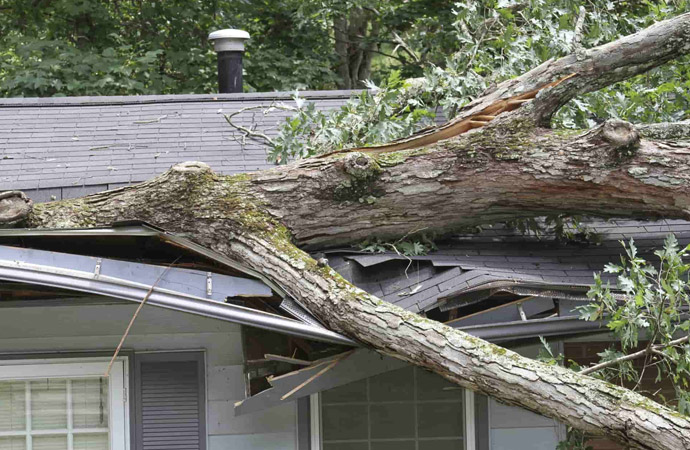 Will Insurance Claim Help During Such Situations?
Many homeowners have been asking the question regarding this particular issue involving Fallen Tree in our house. Well, it depends as to why the tree has fallen. For i.e, if the tree has fallen because of a natural disaster or without given any further notice then chances are your insurance company will be willing to pay for the restoration services. However, if the tree was already showing symptoms of it dying any time soon and you haven't informed your local authority then chances are they won't be paying for the recovery costs. This is why you should BEST CDRS handle your insurance claim and ensure a much easier life.