Sump Pump Overflow Cleanup in Farmington & Pagosa Springs
If your sump pump is overflowing with water, it can end up costing you big time. Even a small amount of water can cause major damage. A sump pump is designed to pump water through a discharge pipe and away from your home's foundation. When a sump pump fails and overflows, the result is often a flooded basement and expensive water damage.
Best CDRS is a licensed and certified water damage restoration company that has served customers in Durango, Pagosa Springs, Bayfield, Farmington, Cortez, and other towns within our service areas in the four corner regions of Colorado. We offer professional sump pump overflow protection and solutions, including Flooded Basements, Mold Damage Repair, Water Extraction, Cracked Foundation Repair, and more. Make an appointment as soon as possible by calling 970-235-9151.
Some Common Causes of Sump Pump Overflows
Sump pumps work through a lot of water to keep your home dry. Because of this, there are many possible issues:
Power outages are the most common cause of sump pump overflows and need cleanup asap.
Built-up residue and debris can block the pump and prevent it from pumping water out of the basin.
Outdoor debris can block the drainage pipe, which prevents water from flowing freely. That's why your sump pump can overflow.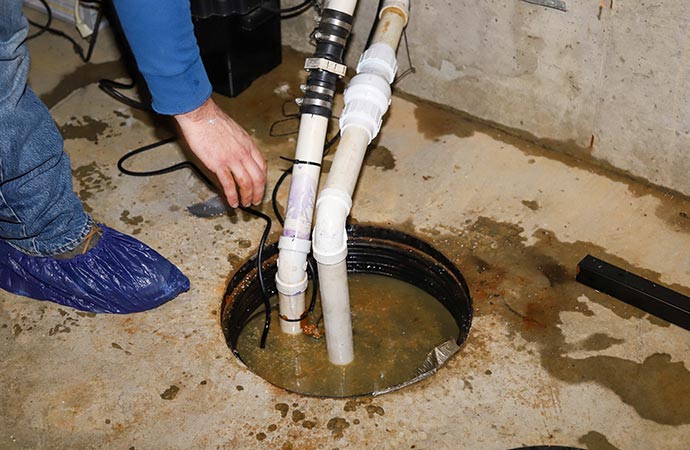 Rely on Best CDRS For Sump Pump Overflow Cleanup
Best CDRS can be your best friend when it comes to providing solutions for sump pump overflow cleanup. We have experts who have had several years of hard training and successful experience in dealing with difficult cases. Our main aim is to provide you with the best services in everything we do and earn your trust, which means the world to us. Please call us today at 970-235-9151 or contact us. We will answer all your inquiries.