How to Find Water Pipe Leaks in Cortez & Farmington
There might come a day when you arrive at your home or office and hear unexpected splashing water, or even step in a puddle. Typically, these leak-related issues lead are caused by water leakage from pipes. Once spotted, you must treat this problem ASAP to minimize the damage.
Stopping the water pipe leak requires finding the source of the leakage. Best CDRS can help. Our process includes a thorough inspection, followed by moisture tests, and remediation procedures. Pooling water in these areas, as well as wet/discolored carpets or wallpaper, could signal an issue that needs our attention.
If you are living in Durango, Farmington, Cortez, Pagosa Springs, Bloomfield, and other cities we serve in Colorado and the Four Corners Region, then please contact us online or give us a call at 970-235-9151.
Finding a Water Pipe Leak at Your Home or Office
Often, finding the source of a pipe leak at your home or office is very difficult without an expert's help. A plumber will be able to fix the leak but that doesn't repair the water damage that may have occurred. That is why you should call Best CDRS at the first sign of a leak to prevent it from getting worse.
We can use thermal imaging cameras to spot the source of the leak and take appropriate action. This can save a lot of time and money. Then we thoroughly cleanup the area and restore that water damaged area to its original state.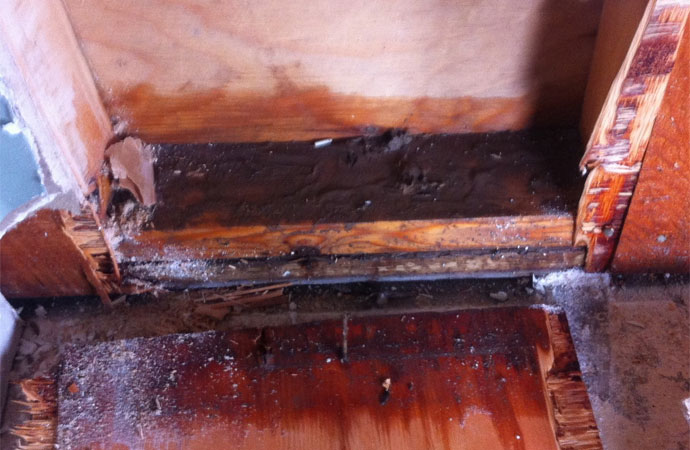 Trust Best CDRS to Find & Fix Water Damage Caused by Pipe Leaks in Durango & Pagosa Springs
Best CDRS has been successfully spotting & solving water pipe leaks in the Four Corner Region for many years now. Our certified technicians have the experience, equipment, and expertise to handle any type of water damage restoration job. For customers in Farmington, Pagosa Springs, Bloomfield, Durango, Cortez, and other cities in the Four Corners Region, then please contact us online or give us a call at 970-235-9151.