Ductwork Repair Services in Durango, Farmington, Cortez, and Pagosa Springs
Ductwork repair services are essential for every house in the four corner region. We will enhance the airflow of your air conditioner which will ultimately improve your indoor air quality. Our companies heard a lot of complaints which involve ductwork being improperly installed, we can replace your ductwork and ensure you a better experience.
Our company does a great job when it comes to ductwork repairing and the experts we have for the job are just fantastic. They will first conduct a free inspection in your house and find out the problems which need to be repaired.
However, it can be difficult to find the network of tubes that are hidden within your walls and ceilings, much less address any damage or issues with the system. If someone with insufficient training tries to repair a damaged duct, it may worsen the problem, resulting in inefficient airflow, subpar air quality, and higher energy usage.
If you are living in Durango, Farmington, Cortez, Pagosa Springs, Lewis, Edgar, and many more cities covering the state of Colorado then please give us a call at 970-235-9151 to get in touch with our friendly customer care service.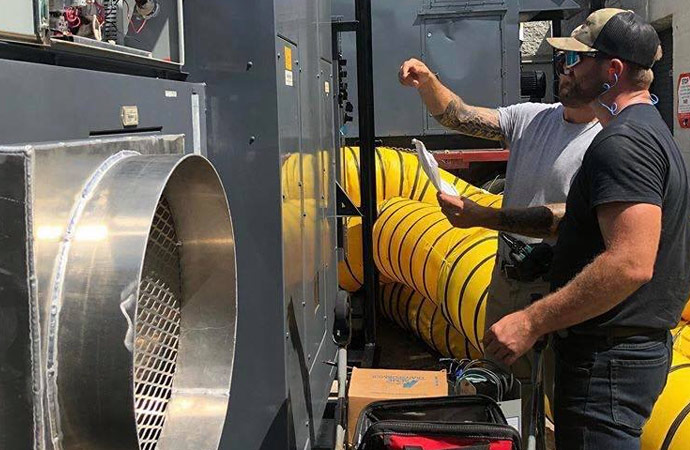 Benefits of Repairing Your Air Duct System
Save on heating & cooling cost
Prevent air leakages to increase your system efficiency
Regulate your home temperature
Importance of Inspecting Your Air Duct System
We don't see the profit in letting your air duct system fail due to damage or wear when you can catch issues in performance. If you do the right repairing and maintenance for your ductwork then not only do you save time but also remain cost-effective in the near future. Your ductwork system is responsible for moving hot and cold air throughout every room of your home, but when ducts are leaky and inefficient, they can cause a wide range of problems.
The least you can do is give us a call at 970-235-9151 and we shall dispatch a group of certified experts who will conduct a free inspection in your house and let you know the problems.