Burst and Frozen Pipe Restoration in the Four Corners Region
In case of flooding or water damage from an emergency pipe burst, leaking pipes, or frozen pipes, contact BEST Cleaning & Disaster Restoration Services, Inc. (simply known as BEST CDRS) at your earliest convenience. Remember, if you are having issues with water and flooding, immediate attention to the situation will minimize water damage and property loss.
Our licensed technicians will perform an estimate and work directly with your insurance company for water cleanup and restoration services when you experience a burst pipe. Moreover, we will bill your insurance company directly to file your insurance claim. Call us now and will dispatch our emergency water cleanup crew to help remove water from flooding that occurred due to a burst pipe.
Causes of Water Damage from Pipes
At BEST CDRS, we can provide disaster restoration after appliance failure and other pipe problems such as: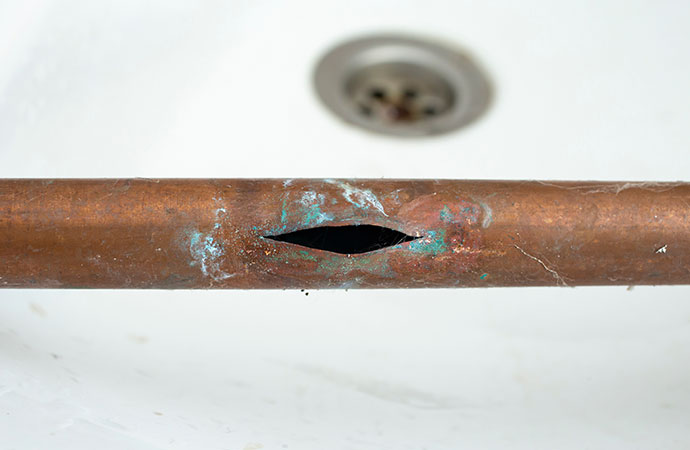 Frozen Pipe Burst Water Damage Restoration
Dropping winter temperatures can cause extensive water damages when water pipes freeze and break. Even a small crack in your water pipe can cause enough water to leak and flood your residential or commercial property. In just one day, 250 gallons of water can be discharged from a 1/8-inch pipe crack. The resulting floodwater can cause damage to floors, walls, furniture, and other belongings. Check out these tips to prevent your pipes from freezing.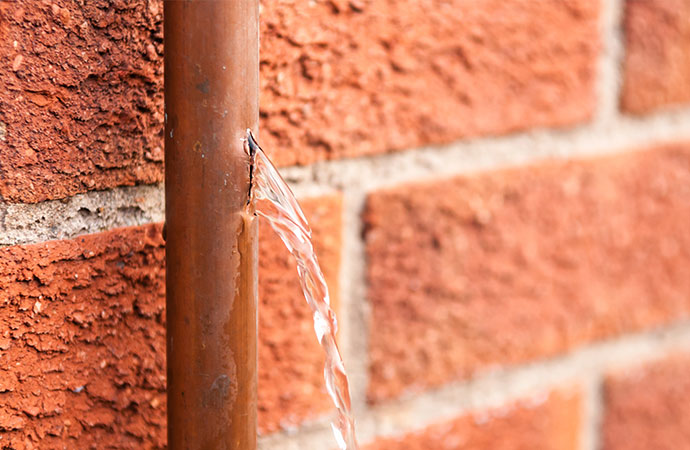 Water Damage Restoration by BEST CDRS in the Four Corners Region
The moment you detect a sign of water damage from an appliance leak or something similar, at your home or office, call our expert team to prevent major water damage to your home or business and belongings. We will clean up any water from the flooding and complete all necessary property restoration so you don't have to worry about lasting damages or lingering odor from your burst pipe problem. Our restoration professionals are dedicated 24/7 at your service available in Arboles, Dove Creek, Egnar, Mancos, Ophir, and other surrounding areas in the Four Corners Region. Call us today at 970-235-9151 or send us a message via our contact us page to schedule your appointment.