Professional Restoration & Cleaning Company in Durango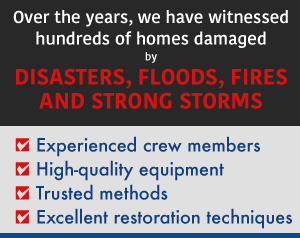 Get help NOW!
---
##Contact-Form-sm##

Disasters happen all the time and since you can't plan ahead for a disaster, it can be a difficult process to bounce back from. Once the damage has been done, you are faced with a mountain of clutter that ranges from the structural composition of your home to important and personal belongings. Dealing with this kind of dilemma all on your own is not a suitable choice.

At Best Cleaning and Disaster Restoration Services, we have a team of experts ready to help you get back on track and to reassure you that your property will be back to shape in no time. Over the years, we have witnessed hundreds of homes that have been totaled by disasters such as floods, fires, and strong storms and our experienced crew members have remedied the problems by using only high-quality equipment, trusted methods, and excellent restoration techniques, and now you can experience the same services.
Restoration Services Offered
We are not called the best for nothing, and our company proves this fact by offering various restoration jobs in Durango and the Four Corners Region. No matter what type of disaster you experience, we have the solution. Here are just some of the services we provide:
Professional Cleaning Services
We are not just a restoration company though, we also offer professional cleaning services to our customers in the Four Corners Region.
Contact BEST CDRS for a Free Estimate
At BEST CDRS, we are an IICRC certified company and we use state-of-the-art technology in order for you receive top results. Whether cleaning your home or taking care an emergency, we understand that our community expects high quality at a decent price. Our well-trained and highly experienced technicians are proud of their work and will always treat you and your belongings with the respect you deserve. We take every measure to guarantee your satisfaction on each job.
If you need professional cleaning or restoration services in Durango or surrounding areas, please contact us at 970-235-9151 today!
Customer Reviews from Durango
Completed Jobs from Durango
Estimate Requests from Durango
Pietrowski J. on September 29, 2018 9:56:47am
Needing an appointment for next week for crawl space/sump pump update that was installed by then years ago.
Const A. on August 31, 2018 11:30:46am
The client is needing asbestos removal.
. on August 29, 2018 10:44:52am
Caller is needing carpet cleaning for a large building.
. on August 27, 2018 9:13:48am
The homeowners washing machine flooded and now the water is coming through the ceiling.
Mccrudden C. on July 5, 2018 2:23:40pm
Wanting their leather sofa cleaned from oils.
Brian D. on July 5, 2018 2:01:11pm
Looking for carpet cleaning for a bedroom, living room and hallway.
Patty H. on February 28, 2018 2:47:51pm
The customer's daughter has water damage from a bathtub leak. The ceiling fell in on the first floor. Upstairs floor damage and downstairs floor. Also closet and bedroom have flooding.
Lexis G. on February 19, 2018 11:21:04am
Hello! I am trying to get my carpets cleaned. I have a 750 sq. ft. condo with only 3 bedrooms (2 bedrooms and a living room) that need carpet to be cleaned. Do you think you could provide me with an estimate on this? I was also wondering if you guys provide any first-timer discounts? thanks!
nancy c. on January 11, 2018 5:39:51pm
we are moving and need someone in to clean the house and the garages (2) once we are out. We are here in Durango. How much would you guys charge?
Anthony Z. on June 23, 2017 5:06:39pm
Customer would like an estimate for a crawl space cleaning.
Blogs related to Durango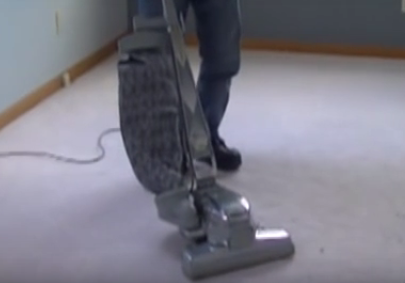 Healthy Home Habit #1 - Why Vacuuming Works! in Cortez, Durango, Farmington and Pagosa Springs
We know, life gets in the way, but simple tasks such as weekly vacuuming, dusting, sweeping and mopping will make a HUGE difference on your indoor air quality.
Breathing Clean in Durango, Farmington, Cortez, and Pagosa Springs
Best Cleaning & Disaster Restoration Services offers helpful hints to reducing allergens in your home.